2017 Annual Civil War Symposium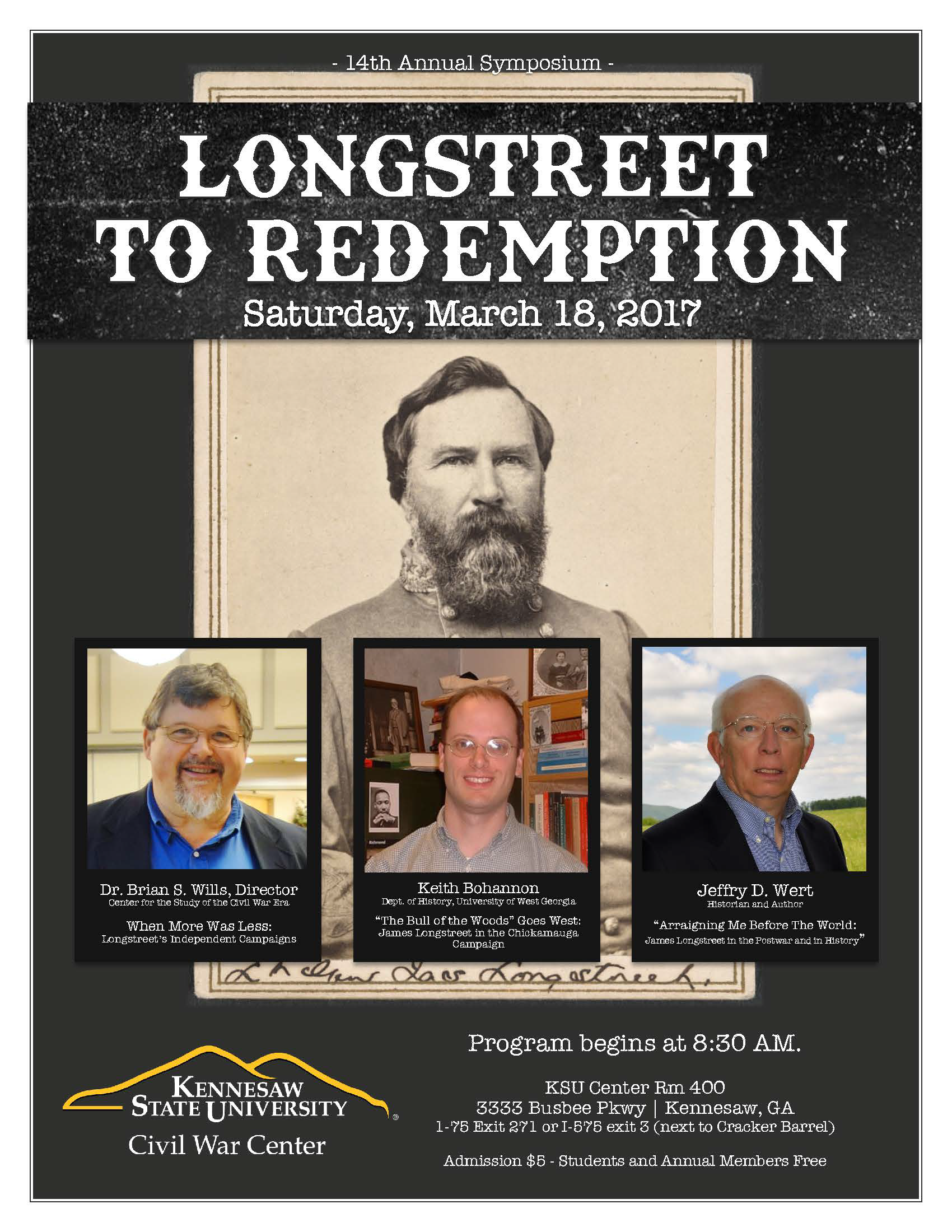 Join us for our annual Civil War Symposium at KSU Center! LONGSTREET TO REDEMPTION will feature presentations about General James Longstreet by Dr. Keith Bohannon, Dr. Brian S. Wills, and historian and author Jeffry D. Wert. Select titles by Mr. Wert and Dr. Wills will be available for purchase in the Bookstore Annex at the event. This event is sponsored in part by the Georgia Civil War Commission.

Kennesaw Corps Annual Members and Students are free with ID.
**IMAGE USAGE:
Participants agree to allow use of their images in the Civil War Center's promotional media.